Since 1951, The Molasky Group of Companies has designed and developed properties in all aspects of the real estate industry spanning office, commercial, residential, multi-family, retail, healthcare, aviation, law-enforcement and correctional properties.
With more than sixty-five years of experience, the company focuses its efforts on build-to-suit projects for clients with specific and exacting standards relating to the design, build and finance of properties that are mission specific and meet the demands of the dynamic work space.And it has returned to multi-family construction with projects in the Pacific Northwest and Southern California.
The Molasky Group is client driven and focused on our client's mission; our designs and buildings encourage greater communication, collaboration and increased operational efficiencies. The company is large enough to be efficient and cost effective, but small enough to be adaptable and highly responsive to the client's and tenant's needs.
We team with highly skilled and competitive architects and general contractors and together employ state of-the-art strategies to build cost effectively while offering a diversity of client-driven services. The management team thinks 'outside the box' to provide unique solutions to a client's needs.
In the past 15 years, the company has completed 2.2 Million rentable square feet of office space, of which six buildings are LEED certified Gold; developed 425,000 square feet of rental square feet of special use space and 850,000 square feet of retail space.
The Molasky Group has significant experience in developing facilities for public agencies through private-public-partnerships. Our build-to-suit projects began in 2001 when the company tackled several major projects for government agencies hoping to improve our service and presence in Las Vegas, including headquarters for the Internal Revenue Service and the southwest facilities for the Social Security Administration.
In 2004 then Nevada Governor Kenny Guinn called upon Molasky to build the 400-bed Casa Grande Reentry Facility for the State of Nevada Department of Corrections. The campus includes an administrative office complex, medical, classrooms, and minimum-security dormitories. That project earned Molasky a reputation for progressive correctional design. The company went on to build the new 1,078-bed medium-security Clark County Detention Center near Nellis Air Force Base on behalf of the Las Vegas Metropolitan Police Department.
In 2007, Molasky Corporate Center opened as Nevada's first LEED Gold Certified project. This Class A 17-story tower serves as headquarters for the Southern Nevada Water Authority, the United States Secret Service and three national law firms.
With a long track record of success, The Molasky Group turned its scope of work to federal work on a national level. The company's first national project was the 475,000 square foot National Personnel Records Center in St. Louis, Missouri. Part office space, part document center, it houses and grants access to military and government personnel records on file since the Civil War.
The company proudly designs, develops and constructs modern, secure, and environmentally friendly office facilities for our nation's top law enforcement agency'the Federal Bureau of Investigation. Five new FBI Field Offices built by Molasky are substantial buildings located in Cincinnati, Ohio; Minneapolis, Minnesota; Portland, Oregon; San Diego, California, and Milwaukee, Wisconsin. The Milwaukee Wisconsin Division field offices is an expansion and renovation of an existing building. The company is currently a partner on the development of a new FBI Field Office in Boston, Massachusetts.
Most recently, The Molasky Group completed development on a new office building and distribution center for pharmacy benefits management companies Catamaran/Briova Rx in Las Vegas, NV and new corporate headquarters for Blue Cross Blue Shield of Georgia in Columbus, GA.The company completed construction on out-patient clinics for the U.S. Department of Veteran Affairs in Birmingham, Alabama, and Eugene, Oregon.
Three multi-family residential projects are currently under construction in Portland, Oregon and a mid-rise is under construction near Los Angeles in Glendale, California.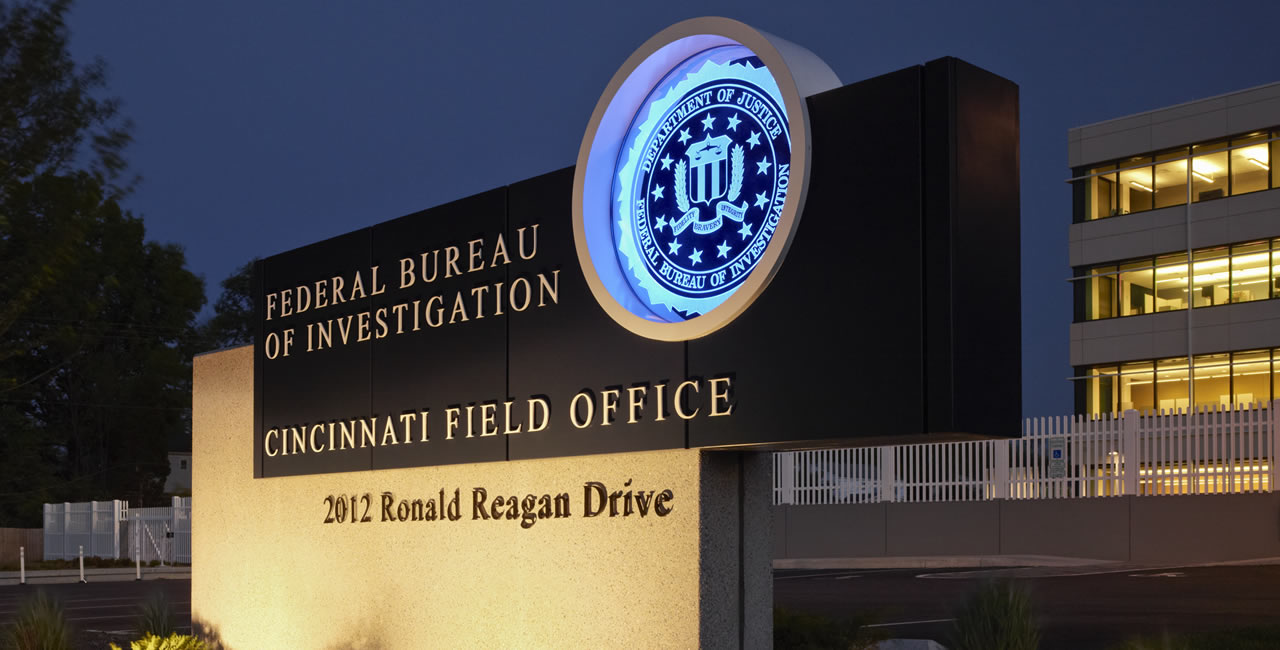 Irwin Molasky holds one of the Las Vegas' oldest contracting licenses, obtained in the 1950s when he began building room additions and garage conversions.
Over the ensuing years, Molasky, along with his children and strategic business partners, formed real estate companies in Nevada and California and developed thousands of homes, master-planned golf course communities, more than 10,000 apartment homes, several million square feet of Class A office towers, regional and neighborhood shopping centers, a 730-bed hospital, medical facilities, industrial parks and luxury high-rise condominiums.
Committed to developing quality real estate properties that benefit the community at large, The Molasky Group of Companies built many of Las Vegas' "first" landmarks:
Sunrise Hospital & Medical Center – The city's first private hospital opened more than 50 years ago with 58 beds, 2 surgical rooms, a staff of 16 doctors and three 60,000 square foot medical office buildings for doctors. Today Sunrise Hospital is a major facility with 730+ beds, 28 surgical suites, and more than 1300 affiliated doctors who perform heart surgeries, research neurodegenerative disease, treat emergency patients and care for critically ill newborns and premature infants who require medical or surgical intervention.
The Boulevard Mall - Nevada's first fully enclosed regional mall opened in 1967and offered more than 1,300,000 square feet of retail space, introducing to the marketplace major retailers Sears, JCPenney, Dillard's and Broadway department stores.
Bank of America Plaza - The first Class A office tower in downtown Las Vegas is the 250,000-square-foot Bank of America Plaza and continues to be headquarters for the finest firms in Las Vegas.
Outside Nevada, in Southern California, Irwin Molasky and his business partners created the most renowned golf course and resort community in the world: the prestigious LaCosta Spa Golf Course and adjoining 6,000 acres of resort, residential and commercial properties.
Irwin Molasky and his partners entered the entertainment industry and created Lorimar Entertainment, which produced award-winning television series such as "Dallas" and "Knots Landing" and Academy Award-winning films such as "Being There" and "An Officer and A Gentleman."
As the Las Vegas population grew, The Molasky Group of Companies built master- planned residential developments, building thousands of single and multi-family homes in the greater Las Vegas area.
Addressing the exponential growth in Las Vegas in the 1980s and 1990s, the Molasky Group developed regional power centers, again introducing new retailers such as Best Buy, Ashley Furniture, Jo-Ann ETC., Bed Bath Beyond, DSW Shoes, and Copeland Sports to Southern Nevada. They also built mixed-use properties such as Westcliff House office park and thousands of quality homes and apartments across the Las Vegas Valley.
In the year 2000, Irwin Molasky and his family continued with its advanced approach to development and teamed up with casino executive Steve Wynn, a man synonymous with building the finest resorts in the world, and changed the Las Vegas skyline with the development of Park Towers. The two 20-story towers include 84 condominium residences, complete with resort-style services. A testament to elegance, luxury and cutting-edge architecture, Park Towers was named by the prestigious Town & Country magazine as one of the top five buildings in the United States.
Through such development entities as High Rise JV LLC, Paradise Corporate Aviation, Molasky Pacific, Westcliff Limited Partnership and Ovation Property Management, the Molasky Group develops and manages highly innovative office, residential and mixed-use properties.
The current company strategy is to work with government agencies to develop public private partnerships. The strategy has thus far created The IRS Headquarters in Las Vegas; the Social Security Administration building; the seventeen story Molasky Corporate Center, a LEED Gold office tower whose tenants include Southern Nevada Water Authority and United States Secret Service Las Vegas field office; the 400 bed Casa Grande Re-entry Facility for the State of Nevada Department of Corrections; and the 1078 bed Clark County Detention Facility.
On a national level, Molasky Group recently completed The National Personnel Records Center (NPRC) in St. Louis, MO, one of the National Archives and Records Administration's largest operations; and four other FBI Divisional Offices throughout the nation (Cincinnati, OH; Minneapolis, MN; and Portland, OR; San Diego, CA).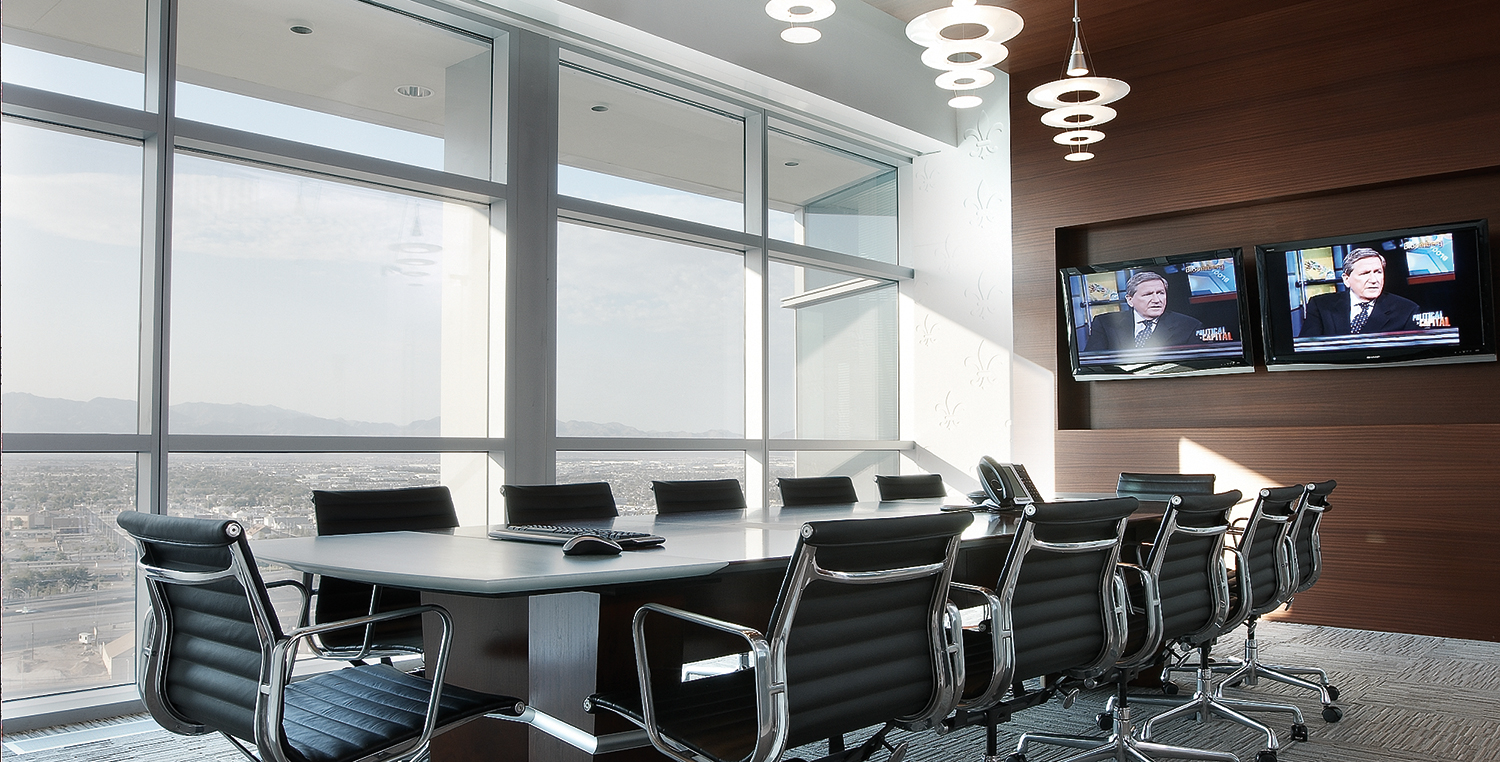 Irwin Molasky (Feb 22, 1927- July 4, 2020)
Irwin Molasky is considered one of the most prolific real estate developers in the country. He is credited with playing a significant role in the phenomenal growth of Las Vegas, helping to create a city with a sense of community. These accomplishments set the stage for The Molasky Group to build on a national level, with the company today building large-scale projects across the nation for agencies and companies with exacting standards in terms of mission, efficiencies and work-force dynamics.
He is responsible for the city's first private hospital, the 688-bed Sunrise Hospital Surgical Center & Medical Center, which now has 28 operating rooms and a nationally renowned neo-natal unit; Paradise Palms, the area's first master-planned community, which captured national honors; seven golf courses and their communities; thousands of apartment units; the first high-rise office building in downtown Las Vegas, Bank of America Plaza; and designed and developed the state's first and largest enclosed shopping mall, the 1,350,000-square-foot Boulevard Mall. In addition, Molasky brought many new nationally known "big-box" retailers to Nevada such as Best Buy, Borders Books and Barnes & Noble.
He ignited the luxury high-rise condominium market with Park Towers at Hughes Center, which Town and Country named "one of the five best buildings in the United States."
The Molasky Group set the tone for sustainable development with Las Vegas' first and largest LEED certified Gold building, the 17-story Molasky Corporate Center, home to the Southern Nevada Water Authority. The company has since completed or is under construction on nine LEED Certified, Gold and Silver buildings for the Federal Bureau of Investigation, National Archives & Records Administration, and US Department of Veterans Affairs.
A true community leader and entrepreneur, Molasky has made a number of influential contributions to Nevada, including building the state's first hospice, The Nathan Adelson Hospice, that serves the terminally ill and their families, regardless of their ability to pay. He and Merv Adelson were key figures in the development of the University of Nevada, Las Vegas through a donation of 45 prime acres of land at Flamingo Road and Maryland Parkway. Molasky also helped to locate McCarran International Airport at its current site and assisted with the land purchase for the Las Vegas Convention Center.
In 1981 Molasky formed and became Founding Chairman of the UNLV Foundation, which to date has raised more than $1B to provide support for students and faculty. He served on the Board of the Future for the National Judicial College in Reno.
Molasky was a founder and served as an Officer of the Board of Directors of Lorimar Entertainment, a conglomerate of television, broadcasting and print media.
Molasky is featured in the book "The First 100," the Review-Journal's award-winning collection of biographies profiling 100 people who shaped Southern Nevada. He has been honored by the Lied Institute for Real Estate Studies and inducted into the Nevada Business Hall of Fame. In 2009, the University of Nevada, Las Vegas, conferred upon him the honorary degree, Doctorate of Humane Letters. He is the recipient of the Distinguished Alumnus honor by Riverside Military Academy in Gainesville, Ga, a Lifetime Achievement Award from the United States Green Building Council/Nevada Chapter and an inductee into the Las Vegas Golf Hall of Fame.
Read More
Read more about Irwin Molasky (Feb 22, 1927- July 4, 2020)
Richard S. Worthington
Richard S. Worthington has served as president & chief operating officer for Paradise Development Company and The Molasky Group of Companies since 1998. Worthington is responsible for providing leadership and management to the overall operations of a highly diversified and prolific family-owned real estate firm that has been at the forefront of the industry for more than 65 years.
During his tenure as president of the company, Worthington has initiated or completed construction on nearly $1.9 billion in projects including 2750 multi-family units, 1.1 million SF of retail, 2 million RSF of Class A office space, the 84-unit-$145 million Park Towers luxury condominium project, 17-story Molasky Corporate Center- Nevada's largest LEED Gold certified office building, $40 million in aviation facilities, the first 400-bed re-entry facility for the Department of Corrections for the State of Nevada, as well as a 1,078-bed detention center which the company leases to Clark County and the Las Vegas Metropolitan Police Department.
Worthington led the company as it made a strategic change in the way it had been doing business for more than 50 years. Through Public Private Partnerships, the company aligned with federal agencies to design, build and lease large scale facilities for the National Personnel Records Center for the National Archives and Records Administration, six field offices for the FBI serving Boston, Milwaukee, Minneapolis, Cincinnati, San Diego, Cleveland and Portland, Oregon and medical clinics for the Department of Veterans Affairs. He is currently overseeing the construction of $372 million in multi-family projects in the Pacific Northwest and California.
Worthington has worked with the Molasky family for more than twenty years on various projects, including serving for six years as senior vice president, and later, president of Ritter Ranch Co, an affiliated company to Paradise Development and the developer of an 11,500 acre, 7,200 unit master-planned community located in North Los Angeles County.
Prior to relocating to Las Vegas, Worthington owned an independent real estate consulting firm based in Los Angeles. Former notable clients included Robert E. Peterson/Peterson Publishing; Bankers Trust Co.; CalPERS; Merv Adelson; Deutsche Bank; East West Capital Associates; gaming executive Steve Wynn; and Si Redd founder of IGT and owner of Mesquite Vistas, LLC. Worthington also was retained as a consultant for several years with Deutsche Bank as a real estate workout specialist who completed various construction, financial restructuring, sales and litigation assignments on behalf of the bank in southern California, Shanghai China, Washington D.C., Florida, Maryland and Virginia.
Prior to his association with the Molasky family, Worthington was a senior real estate advisor with the international accounting and consulting firm of KPMG Peat Marwick in Los Angeles.
Worthington holds a Bachelor of Science degree in real estate development and international finance from the University of Southern California and has completed post- graduate courses related to real estate law, economics, appraisal and real estate company operations at the University of California Los Angeles and Harvard University School of Design. Worthington has actively participated in a number of industry organizations including BIA, ULI, CCIM, BOMA, ICSC as well as numerous civic and governmental advisory boards relating to real estate and economic development issues.
WWorthington is a past member of the Las Vegas chapter of Young Presidents Organization ("YPO"), past advisor to UNLV Lied Center for Real Estate Studies, former member of the Board of Trustees for the UNLV Foundation, formerly served on the Executive Committee as well as the Board of Trustees for the Las Vegas Chamber of Commerce, founded and served as president and treasurer of the Downtown Las Vegas Alliance and is a former trustee for the Las Vegas chapter of JDRF. Worthington currently serves as an advisor to the El Cortez Hotel and Casino, is a board member of the Nathan Adelson Hospice and is president of the Park Towers Homeowners' Association.
Read More
Read more about Richard S. Worthington
Brad Sher
Brad Sher joined the Molasky Group of Companies in 1998 as Chief Financial Officer with an impressive and extensive background in finance and real estate. Sher is a principal in the firm and in 2014 was promoted to also serve as President of the Government Projects Division, which has developed more than $1 billion of projects over the last 15 years. Currently the finance department has $372 million of construction projects under development. Sher assists in the management of the company's extensive portfolio of real estate holdings and in the development of new business opportunities.
In addition to his role at Molasky, Sher is Chief Executive Officer and Managing Member of EB5 Group, LLC. EB5 Group, and its team of professionals, raises capital for real estate projects through the United States Citizenship and Immigration Service (USCIS) approved EB-5 immigration investment program. The company's projects have been successfully adjudicated by USCIS and the company is currently engaged in raising over $350 million of EB5 capital. All EB5 At-Risk funds are managed by EB5 Group for an expected hold period of 5-7 years.
Prior to joining The Molasky Group of Companies, Sher worked as a Senior Analyst in the Real Estate Investment Banking Group of Deutsche Bank. It was during that time that Sher developed knowledge of financial structuring for public and private enterprises. Some of his notable projects have included mergers and acquisitions for various REITs, underwriting/managing new transactions for the CalPERS portfolio with a value in excess of $2 billion, private placements of both debt and equity, follow-on offerings of equity, and venture capital investments.
Sher holds an MBA from the Anderson School at the University of California Los Angeles and a Bachelor of Science Degree in Corporate Finance from The Marshall School at the University of Southern California, where he was recognized as the top graduating student for his year. He is a former board member of the Discovery Children's Museum and a current member of the Young Presidents Organization.
Sher has dual citizenship (USA and EU) which was one of the numerous benefits from marrying his Irish born wife. Sher and his wife consider their primary goal as parents to raise their five children to have a love and enjoyment for life, learning, and each other.
Read More
Read more about Brad Sher
Pam Capko
Pam Capko is vice president of finance and treasurer/controller for the Molasky Group of Companies. She has served the company since 1992 and brought finance, accounting and audit experience to the firm from public accounting, contracting and the gaming industry. In addition to her duties as controller, she acts as the family's independent trustee on a multitude of family revocable and irrevocable trusts.
Prior to joining the Molasky Group, Capko was the controller for Martin Harris Construction, a general contractor based in Nevada with more than 300 employees and was a senior accountant with Deloitte Haskins & Sells, where she specialized in hotel, gaming, real estate, airline and financial institutions.
She holds her CPA certification from the State of Nevada and a Bachelor of Science degree in Business Administration, majoring in Accounting, from the University of Nevada, Las Vegas where she attended on a four year scholastic scholarship from American Business Women's Association of Nevada. She has completed numerous post graduate courses concentrating in real estate, tax, finance and estate planning.
She has been involved in many civic, charitable and community organizations, most recently as past president of the Service Academy Parent's club which supports families and their children attending our nation's military academies. She served on Wells Fargo Wealth Management Group Advisory Board and has served as a past president and secretary for the National Institute of Accountants for the Las Vegas Chapter.
Read More
Read more about Pam Capko

Matt Connolly
Matt Connolly is Senior Vice President of Development and has over 22 years of diverse experience in the commercial real estate development and construction industry. He joined in the company in 2009 and is currently responsible for the Molasky's Government Properties Division's overall development activities with primary focus on build-to-suit projects in the federal, public, and corporate sectors. Matt's career experience includes development and construction management of office, corporate and multifunctional facilities for national corporations, institution owners, and governmental entities totaling over 5 million square feet and exceeding $1.5 billion in market value.
At Molasky, Matt has led the development of over $800 million and 2 million square feet of high-profile federal and corporate build-to-suit projects throughout the country. Notable projects include six regional FBI field offices in Boston, Milwaukee, Minneapolis, Cincinnati, Portland and San Diego, Department of Veterans Affairs outpatient clinics in Birmingham and Eugene, National Archives in St. Louis, and the Blue Cross Blue Shield regional service center in Columbus, Georgia.
Before joining Molasky, Matt served as Senior Director of Development for Barry Real Estate Companies with a focus on pursuing, and developing build-to-suit projects for the federal government. Prior to Molasky Matt served as Senior Director of Development for a public traded REIT, where he was responsible for the overall development and construction within their Public Properties subsidiary. Matt has an extensive construction background gained through holding senior construction and development positions at Hardin Construction Company and Clark Construction Group, where he managed large complex projects throughout the Mid-Atlantic and Southeast.
Matt attended the University of Virginia, where he received his Bachelor of Science in Civil Engineering, and University of Richmond where he earned his Masters of Business Administration. He is a licensed Professional Engineer in Civil Engineering; a LEED Accredited Professional, and a member of United States Green Building Council (USGBC).
Read More
Read more about Matt Connolly
William Valentine
William Valentine is Director of Development and has over six years of experience in the commercial real estate industry. He currently manages the development process for Molasky's GSA projects; including managing the design, construction and permitting process and coordinating closely with tenants. William's experience includes development of build-to-suit projects for the GSA as well as private sector office, industrial, multifamily and mixed use developments.
William brings extensive real estate experience in the Federal Government sector to the Molasky team. Prior to joining Molasky, William conducted feasibility analyses for the GSA regarding planned build-to- projects, providing detailed financial analysis to the government. He spent four years with Opus South Corporation in Atlanta as a Real Estate Manager, where he managed the development of a 587,000 square foot Social Security Administration office build-to- for the GSA. He also managed the development of 143,000 square foot speculative suburban office project as part of a larger planned mixed use project that included office, retail and multi-family components. William was responsible for preparing detailed investment packages to obtain approval for several projects. He was also responsible for managing the marketing and leasing of office projects.
William graduated from the Georgia Institute of Technology with a Bachelor of Science in Mechanical Engineering and received his Master of Business Administration from the Yale School of Management, with a focus in Finance and Strategy. He is a licensed Real Estate Agent in the state of Georgia and belongs to the Real Estate Group of Atlanta (REGA).
Read More
Read more about William Valentine
Mike Doran
Mike serves as Senior Vice President of Development and Construction. Raised in a construction family, Mike has spent his entire life in the construction industry. For the last 20 years, Mike has built a significant portfolio of projects across the US, with focus in the Western US. As a contractor, Mike was integral in the delivery of our FBI projects in Portland, Cincinnati and Boston as well as our multifamily portfolio in Portland.
Prior to joining Molasky, Mike spent nearly 19 years as an executive with international construction giant Skanska USA Building. Mike brings skills obtained from leading over $1.5 Billion in Construction and millions of square feet of projects in multiple markets with values up to $500M.
Mike has a track record of successfully leading design professionals and contractors on projects for State, Federal and Private Clients in a variety of contracting strategies such as Guaranteed Maximum Price (GMP), Lump Sum (LS), Design-Build (DB) and Integrated Project Delivery (IPD). His expertise in multiple product types spans Commercial Office, retail, multifamily, institutional, industrial, higher-Ed, k-12 and healthcare (including California's OSHPD).
Mike proudly served in the US Army. He also attended Oregon State University's College of Construction Engineering Management and is a LEED Accredited Professional.
Mike's unique perspective as a career builder ensures our projects are led with professionalism and expertise while balancing the unique attributes and dynamics associated with every development project.
Read More
Read more about Mike Doran
Cory Zonich
Cory Zonich is the Senior Director of Construction for the Molasky Group of Companies with the responsibility to manage the project team from the due diligence phase through closeout. Cory works directly with the architect, contractor, and professional services firms to ensure the development goals are met and enhance the value of the asset. Cory has 20 plus years of experience mostly with large general contractors. This provides great value while managing the budget, schedule, and quality of the project.
His other responsibilities include reporting to and partnering with our equity partners, managing the full development budget, assisting in the marketing of the developments, collaborating with the building officials, manage the permitting process, and working with the utilities.
Cory has a portfolio of experience in a wide range of types of projects including residential, hospitality, commercial office, higher education, K-12, high tech, and law enforcement. These projects were delivered with varying methods including CM at risk, lump sum, cost plus, and design-build.
Most recently Cory completed Arrive' Seattle, a $225,000,000, 43 story, 440-foot mixed-use tower in Seattle, WA. This project includes 142 hotel keys and 344 apartment units and seven levels of underground parking.
Read More
Read more about Cory Zonich
Peter Wenner
Peter M. Wenner is a seasoned real estate developer with more than 30 years of direct experience in entitlements, development and management. As vice president for The Molasky Group, he is currently the executive in charge of development on three multi-family projects in Portland, Oregon and was the project manager on the $200 million detention center for Clark County, Nevada and the Las Vegas Metropolitan Police Department.
He has worked throughout the United States, Mexico, Middle East, Central America and Europe on residential, special use, office, retail and industrial projects that have included market and financial feasibility studies, golf course feasibility, development agreement negotiations, site planning, government relations, highest and best use analysis, public finance advice and investment analysis.
Wenner has advised both the Chinese government and private investors on international finance and positioning projects in China for the international market.
He has been involved in real estate development projects for the Molasky Group as both advisor (at KPMG Peat Marwick) and principal. He was a partner in a 500-acre master planned community in San Diego, California. Mr. Wenner was responsible for all facets of planning, permitting, debt and equity financing, construction and sales of over 500 finished residential lots.
Wenner was also the president and general manager of Ritter Park Associates, where he directed all activities to convert a former ranch into an 11,520-acre master planned community. At the time, it was considered the largest such active development in Los Angeles County. The project consists of 7,200 homes, seven schools and over 690,000 sq. ft. of commercial space. In addition, the project included an 18-hole championship golf course, 85 miles of hiking and biking trails, an amphitheater and 450 acres of park land.
In addition, Wenner has been a featured speaker at the Pacific Coast Builders Conference and the American Resort Association specifically speaking on the topic of master planned developments, entitlement issues, and financing alternatives.
He earned his MBA, in International Finance from the University of Southern California, Los Angeles and his BS from the University of Wisconsin.
Read More
Read more about Peter Wenner
Jackie Crawford
Don't be fooled by her quiet demeanor. Jackie Crawford has seen life on the inside as warden at prisons in Nebraska, Arizona and Nevada and then as director of the Nevada Department of Corrections. She knows what doing time is all about and how it takes its toll on inmates, state's correctional systems, communities and families.
Today, as a principal of the Government Services division of The Molasky Group of Companies, she is championing new solutions to old correctional system problems with innovative design and build processes for facilities, alternative methods of financing and progressive programs to manage less violent offenders.
Ms. Crawford started her career in the correctional system in the early 1970s after receiving her degree in Public Administration from the University of Nebraska and became warden for the Nebraska Department of Corrections before moving on to Arizona where she also served as a warden.
In 1982, she moved to Las Vegas to establish and serve as director for the Las Vegas Department of Detention and Corrections. The Detention Center received national recognition as the first local jail system to receive American Correctional Association (ACA) accreditation.
In the late 1980s she served Arizona's Governor Bruce Babbitt as the executive director for the Arizona Board of Pardons and Parolees and then court administrator for the Arizona Superior Court in Maricopa County.
In 1995 she returned to Nevada as warden and then director from 2000-2005. Under her watch, Ms. Crawford managed 17 correctional institutions located throughout the state, 2,300+ staff members and a $400,000,000 bi-annual budget. During her tenure, the Department of Corrections was recognized by the Nevada Taxpayers Association and was nominated and was a finalist for the Cashman Award for Good Government.
She has extensive experience working with architects and engineers, government leaders and correctional practitioners for the design and construction of adult and juvenile correctional facilities and community re-entry centers. She understands how good planning can serve the staff members of those agencies who must manage large groups of offenders or other special groups.
Ms. Crawford is nationally recognized for her many contributions to the Criminal Justice profession. She has chaired several ACA committees, served as a Commissioner on the Accreditation Commission for two different terms and served a total of eight years on the ACA Standards Committee. This committee is responsible for setting standards for the operation of jails, correctional facilities for both adults and juveniles, community-based centers and many other types of facilities that require accreditation. She was also Commissioner of Nevada Peace Officers Standards and Training (POST).
Early in her career she chaired a national task force and conducted research on the female offender that was published by the American Correctional Association Journal. The study was the impetus for establishing separate standards for the management of women offenders.
Through the course of her career, Jackie has provided consulting services for more than 15 states. In 2005, Jackie was selected as one of eight Outstanding Women Public Administrators and received the prestigious Good Housekeeping Award.
Read More
Read more about Jackie Crawford
Anna Morville
Anna D. Morville is the company's National Real Estate Portfolio Manager and is responsible for close to 2 million square feet of Class A office, retail and government occupied buildings located throughout the United States.
She has more than 17 years experience managing and supervising leased facilities in multi-property portfolios exceeding one million square feet including fiscal and personnel management. She has excellent communication and interpersonal skills and is proficient in maintaining lease requirements and ensuring all lease options and procedures are followed and fully supported. Anna is fully committed and leads her team to operate by the companies ethos, values and ideals and steadfast philosophy of client satisfaction first.
Anna started her professional career in 2000 in the Las Vegas office of Realty Holdings Group, which later became Burnham Real Estate, working her way up to Senior Real Estate Manager. Anna's diverse leasing and property management portfolio included the management of more than 1 million sq.ft. of retail, office and industrial space including a 250,000 sq.ft. Class A office building in downtown Las Vegas, a 450,000 sq.ft. power center in the northwest part of the valley and a 135,000 sq.ft hanger project at McCarran International Airport.
Anna joined Molasky in 2008 as General Manager of the award winning, LEED gold certified, Molasky Corporate Center in downtown Las Vegas and since then her portfolio has grown to include 11 buildings in 8 different states.
Anna's responsibilities include leading a diverse team of over 40 employees spread across the country which include maintenance, security, cleaning and administrative personnel, capital improvement projects, marketing, pursuits, project startups, leasing, LEED/green initiates, tenant improvements, monthly/quarterly financial and lease analysis reports, CAM reconciliations and the annual budgets for all properties in addition to developing and maintaining good tenant and vendor relationships.
In Las Vegas, Anna is General Manager of The Molasky Corporate Center and oversees Parkway Corporate Center, the Social Security Administration building and Catamaran. She is also responsible for the National Personnel Records Center (St. Louis, MO) and five Federal Bureau of Investigations facilities (Cincinnati, OH, Minneapolis, MN, Portland, OR, San Diego, CA and Milwaukee, WI).
A resident of Las Vegas since 1988, Anna received her Nevada Real Estate license and property management permit in 2003 and then in 2011 Anna earned her RPA designation as Real Property Administrator from BOMI International.
A huge supporter of the BOMA Nevada (Building Owners & Managers Association), Anna served as the Education Liaison for BOMA Nevada in 2011-2012. In 2013, she was President elect and in 2014-2015 she served as President of BOMA Nevada. Anna is also a proud recipient of the 2017 BOMA International Member of the Year award for the Pacific Southwest Region and is currently serving as secretary on that regions board of directors.
Read More
Read more about Anna Morville
Michael Sims
Mike Sims is Director of Operations for the Molasky Group of Companies.
Mike has served as the facility manager at FBI Cincinnati Field Office for three years. He continues in that role as well as provide facility management support to the FBI Field Offices managed by Molasky Group in Portland OR; San Diego, CA; Milwaukee, WI, Minneapolis, MN, and the National Personnel Records Center in St. Louis, MO for the National Archives & Records Administration.
Mike has 37 years of experience in the fields of commercial and industrial facility management and has commercial and residential construction experiences in all field trades: electrical, mechanical, plumbing, carpentry, and masonry. His tenacious approach to lowering operating costs through standardization of procedures, best practices, and due diligence has a proven track record.
Read More
Read more about Michael Sims
Beth Molasky-Cornell
Beth Molasky-Cornell is a partner, shareholder and an active member of the Board of Directors of The Molasky Group of Companies, a Southern Nevada-based real estate development and management firm for commercial, industrial and residential properties nationwide.
As an investment partner and real estate developer, Beth has worked with the Molasky family on prime real estate developments including land development master-planned communities, multi-family product in Las Vegas, Seattle and Portland, private aviation jet hangers, and large scale office buildings for government agencies IRS, Social Security Administration, National Archives and Records Administration, Veteran's Affairs and Federal Bureau of Investigations.
Beth is not only a businesswoman but a former educator and teacher, who graduated from the University of Southern California. She is now a philanthropist, an artist and an advocate for the survival of endangered species through conservation and education. Her paintings of endangered species hang in several countries around the world, and also in classrooms that stress conservation.
Read More
Read more about Beth Molasky-Cornell
Steven Molasky
Steven Molasky has deep roots in the real estate development business. In 1971, at 20 years of age, he founded his first development company. Since then, he has added to his portfolio of companies with Pacific Homes, Pacific Properties and Development Corporation, LLC-all affiliated companies of The Molasky Group of Companies.
Pacific Homes and Pacific Properties have developed more than 4,000 homes; 7,000 apartments; Pacific Industrial Park, more than one million square feet of distribution and industrial product; shopping centers including Best of the West; and high-rise office building, Bank of America West.
Other business ventures include Pacific Properties, one of Southern Nevada's largest property management companies.
Specializing in finance, Molasky has nurtured and developed strong, long-term relationships with titans in the industry. Included in this group are Prudential Warner Contes, Prudential Real Estate, Long Term Credit Bank of Japan, Northwestern Mutual Life Insurance Company, Teachers Insurance, and Annuity Association, Nations/Bank One, Nomura Asset Corporation, Capital Company of America, Lehman Brothers, Key Global Capital and Bank of America.
Serving on a number of boards, Molasky is regional chairman of the Cystic Fibrosis Foundation, founding member and past chairman of Nevada Institute for Contemporary Art, director and board member of the McCarran Arts Advisory Council (appointed by the Clark County Commission), and board member for the Nevada Nuclear Projects Commission (appointed by the Nevada Legislature).
Molasky also serves as a director of the University of Nevada, Las Vegas Foundation. He is a past member of the Young Presidents's Organization and is currently working to establish the Negative Museum of Contemporary Art in Las Vegas. A native of Las Vegas, Molasky attended the University of Southern California.
Read More
Read more about Steven Molasky
Andrew Molasky
Andrew Molasky, a former entertainment lawyer for Lorimar, worked in Los Angeles and London for 12 years in the entertainment industry. He was responsible for Lorimar's involvement in the short lived but highly acclaimed TV series Max Headroom and the Sir Michael Caine's "Jack the Ripper" miniseries for CBS. He is also actively involved in developing real estate in Southern Nevada and the telecommunications industry.
Molasky was involved with the development of the Best in the West shopping center and the high-rise Park Towers, as well as numerous other Southern Nevada projects. His first solo real estate project was Westcliff House Office Park, a French-style mixed-use office park in southwest Las Vegas. He was instrumental in directing the design, construction and leasing of the striking 140,000-square-foot suburban office park, which was fully leased in record time for the local market.
As a previous owner of Pacific Cellular, Inc., a cellular resale company, and with experience managing a group of five radio stations, Molasky has an extensive background in communications. He has experience in exploiting electronic gateway rights for commercial and residential developments in Las Vegas.
In the year 2000, he re-entered the entertainment industry via a partnership called Stone Village Pictures. To date, the partnership is involved in the NBC TV series "Las Vegas," has a motion picture "The Human Stain" starring Nicole Kidman and Anthony Hopkins, a four hour movie for HBO based on Pulitzer Prize winning novel called "Empire Falls," starring Paul Newman and Helen Hunt, will remake Akira Kurosawa's 1952 classic "Ikiru" in 2006 with DreamWorks studio, and a movie based on the Pulitzer prize winning novel "Love in the Time of Cholera" by Gabriel Garcia Marquez to be directed by Mike Newell.
Molasky is a board member of The American Red Cross, Southern Nevada Chapter; and Lake Mead Hospital. In addition, he is an active board member of EDC/CineVegas. Molasky, while born in Los Angeles, is a native of Las Vegas. He received his Bachelor of Arts degree in philosophy from University of California Los Angeles and earned a law degree from McGeorge School of Law. He has had a life-long interest in horse racing and was one of the owners of Breeders' Cup winner Kona Gold. His daughter Sarah is a performer in LeReve at Wynn Las Vegas.
Read More
Read more about Andrew Molasky
Alan Molasky
For more than 25 years, Alan Molasky has been instrumental in a wide range of real estate development projects in Southern Nevada and California. Molasky's expertise in real estate ranges from warehouse distribution facilities to single family, multi-family and ultra high-end condominiums.
As partner of The Molasky Group of Companies, Molasky has managed Pacific Properties and Development Corporation, Pacific Homes, Ovation Property Management and Winterwood Land Development Corporation. He specializes in design. Under his stewardship, these companies have been responsible for more than 3,000 single-family homes, 5,000 apartment units, as well as the development of the award-winning Pacific Industrial Park and the Best in the West power center.
Pacific Properties and Development Corporation is the general contractor and management entity for properties such as high-rise office buildings, retail power centers, industrial parks and apartment communities.
Ovation specializes in the management and leasing of upscale apartment communities in the Las Vegas area. Managing close to 5,000 units enables the company to keep its finger on the pulse of Las Vegas' ever-changing multi-family market.
As a Las Vegas native, Molasky is very active in the community. He attended colleges in California and Vermont.
Read More
Read more about Alan Molasky